👩🏼‍🏫 5 modules ✅ 25 vetted exam questions 📝 6 templates and resources
⏰ 3+ hours of content 🔖 Official certification 👨🏼‍💻 100% self-paced

Take a deep dive into the systematic ways to gauge, measure, and adjust your product strategy. Get world-class tuition from a tenured product expert, and find product-market fit (PMF) for your next big idea.

Course overview


Understanding the importance of product-market fit is an essential part of product management and is critical for the growth of any organization. However, finding product-market fit takes time, and requires an abundance of market research, planning, improvements, and testing.
Our Product-Market Fit Masters course will unpack everything you need to know to understand what PMF is and how to apply the concepts of identifying and executing it for your organization and/or upcoming product launch.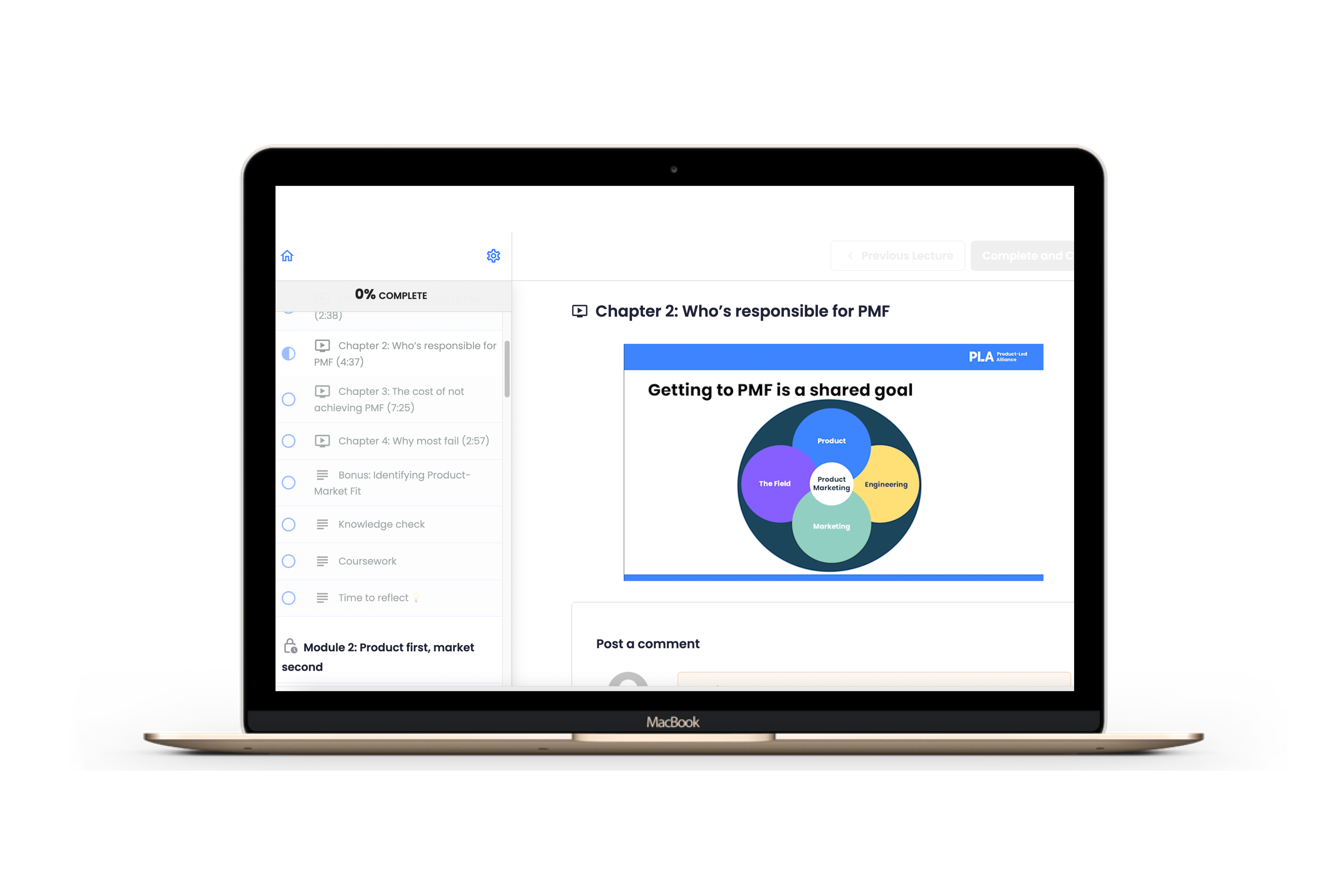 Access indispensable product-market fit theory that'll help you:


📖 Define product-market fit.
⚒️ Create your ideal MVP.
🔍 Identify your market.
↩️ Know how and when to pivot.
📈 Justify your PMF with metrics.

"Solid, thorough overview of achieving PMF. Sharing what it looks like to work w/ analysts and competitive intel teams is helpful. The course showed PMs what it looks like in larger orgs where not all jobs are exclusively product management's responsibility. Fantastic overview of the PMF process for product managers."
Matt Walker, Sr Product Manager at Ncontracts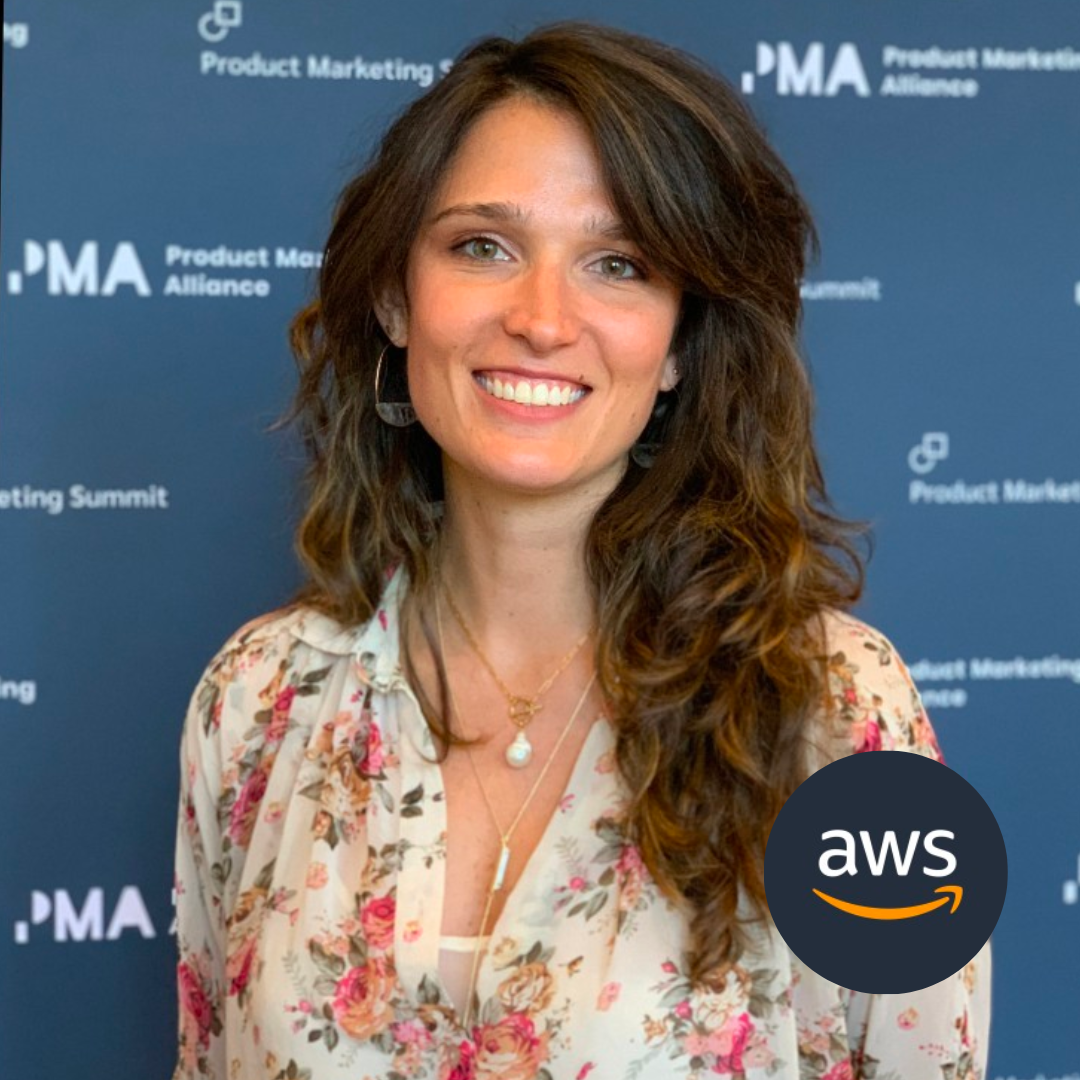 Meet your instructor, Holly Watson


A tenured product marketing voice, Holly brings expertise across go-to-market strategy, messaging, positioning, and stakeholder management. While working in new application development at Amazon Web Services (AWS), Holly also delivers thought-provoking ideas for GTM strategy in workshops, lectures, and two podcasts.
Catch her on our sister community Product Marketing Alliance's podcast Ready, Set, Go-to-market as she deep dives into what it takes to launch new products and services in partnership with product management, engineering, marketing, and field teams.
Her goal is to continue to build a strong awareness of the Product Marketing function, coach others how to apply critical thinking and strategic PMM frameworks, and mentor young marketers in their career.

What you can expect from Product-Market Fit Certified
"There is a ton of value in understanding what PMF is, how to make it a cross functional goal, positioning, messaging and measuring its success. I think this course hits those check boxes well."

Bill Davis. Senior Manager of Product Operations, Ncontracts

What's included when I enroll?


🎥 3+ hours of expert video lessons.
🛠 6 tried, tested, and vetted templates.
📜 Coveted certification to show off to your colleagues.
🧠 Indispensable knowledge from an expert in PMF.
⏳ Access to the course content forever.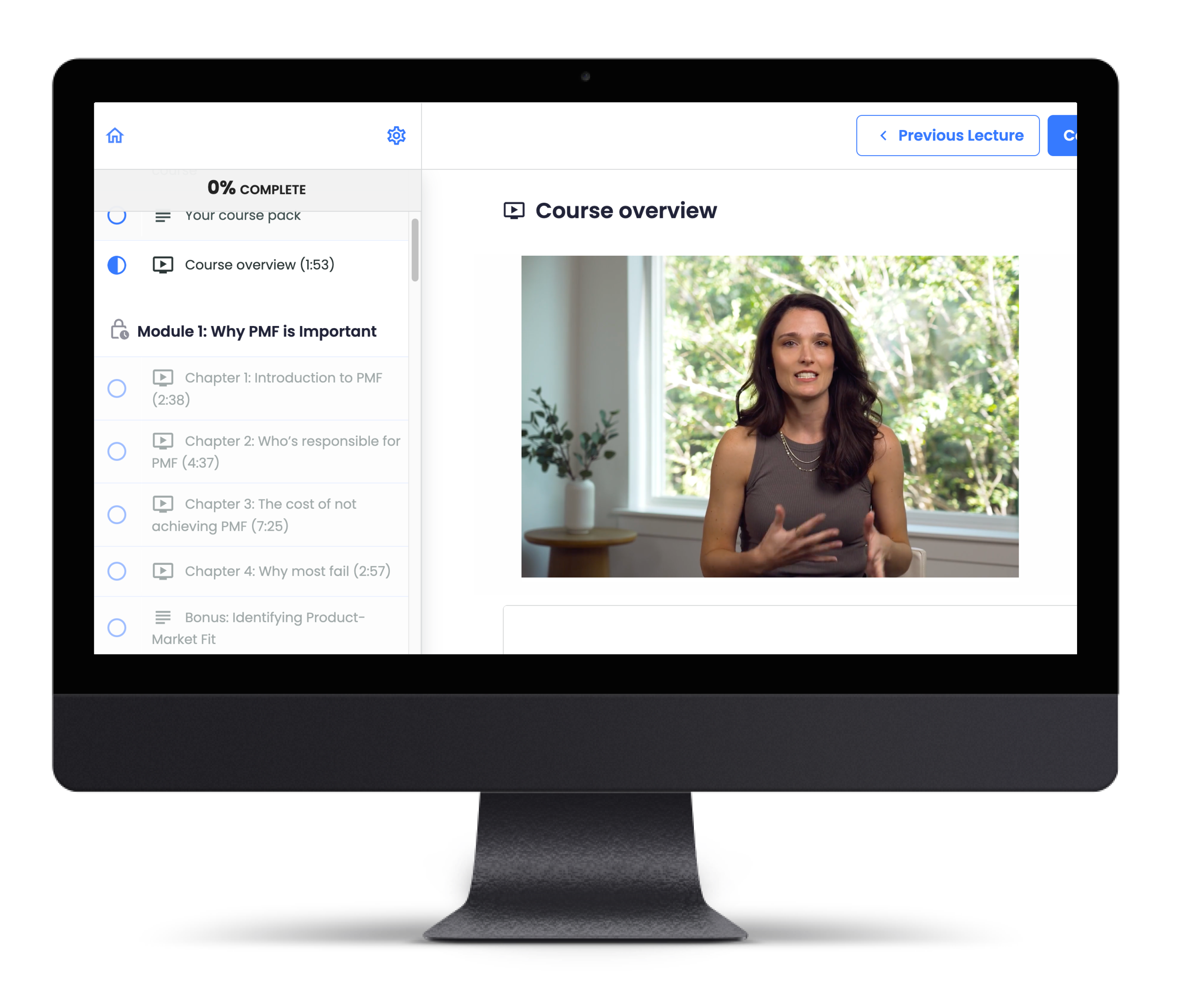 Unlock an additional 8+ courses 🔓

Access our entire suite of courses, a free in-person event ticket, 450+ hours of strategy content, templates & frameworks, mentorship opportunities, and more when you become a Pro+ Member.

FAQs.

Q: Who's this course for?
A: If you're an experienced product manager, Director/VP of Product, Operations, Tech, SaaS/Product, or technical leader at startup-level organizations - this course is for you. Learn What product market fit is, about organizations who found success and why others didn't in their pursuit, and understand simple approaches to reaching PMF for your product or company.
Q: How does the course work?
A: The course is 100% OnDemand and fully self-paced. Once you enroll, you'll work through the modules in chronological order and be invited to take part in activities. At the end of each module, you'll be presented with mandatory exam questions and if you pass all these, you'll become Product-Market Fit Certified!
Q: How long will the course take to complete?
A: The course is 100% OnDemand and fully self-paced and is just over 3 hours.
Q: What happens if I don't pass the exams?
A: If you fail the first time around you'll be given the option to retake the exam. If you fail the second attempt, unfortunately, it means you won't get the certificate. However, all's not lost, you'll have still learned LOTS and you'll be given access to the course materials for life - so you can brush up on the bits you slipped up on forevermore.
Q: How long will I have access to the course content?
A: For life! One, one-off payment gives you unlimited to all the course's content.

Check out our other courses