⏰ 3+ hours of content 📝 Scenario-based coursework & exam questions 🖥 Workshops 🔖 Official certification 🛠 Templates & frameworks
Course overview


Category creation often involves having a breakthrough product and business model. However, navigating category creation successfully is often the exception for many organizations, not the rule. 
Even with the right resources, capabilities, and growth aspirations in place to drive category creation, many companies end up sitting on the sidelines and watching as other orgs create groundbreaking products.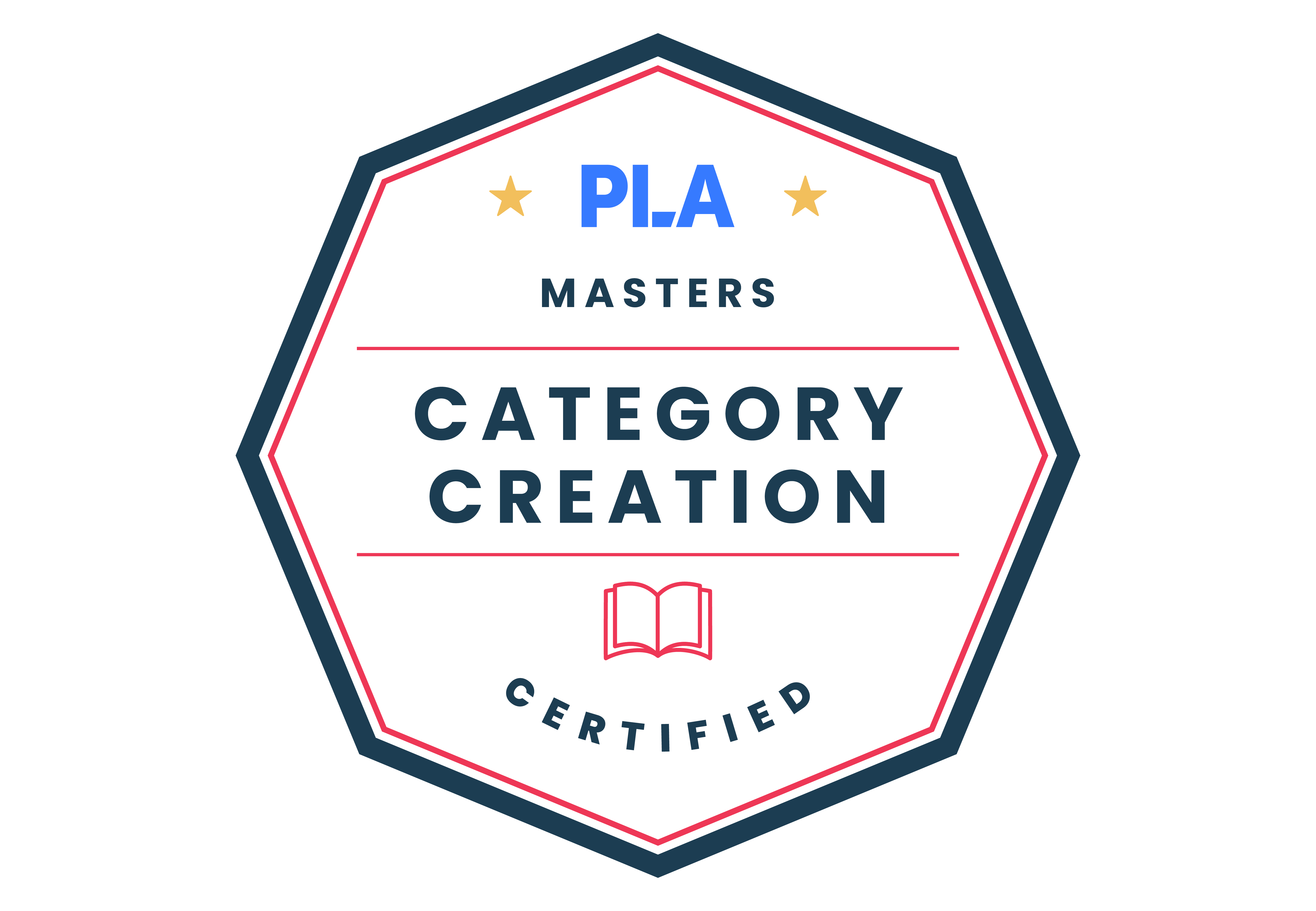 By the end of this course, you'll:


💪 Gain the confidence to determine a workable definition of what category creation is.
🛠 Learn strategies to ensure organizational buy-in and create excitement across the org.
📈 Be able to create revenue opportunities by successfully designing and leading a category.

👑 Crown yourself category creation royalty.


"The course is informative and engaging, great content for companies/products with unique offerings that are trying to differentiate themselves and stand out from competition."

Corey Davis, Product Manager at Ncontracts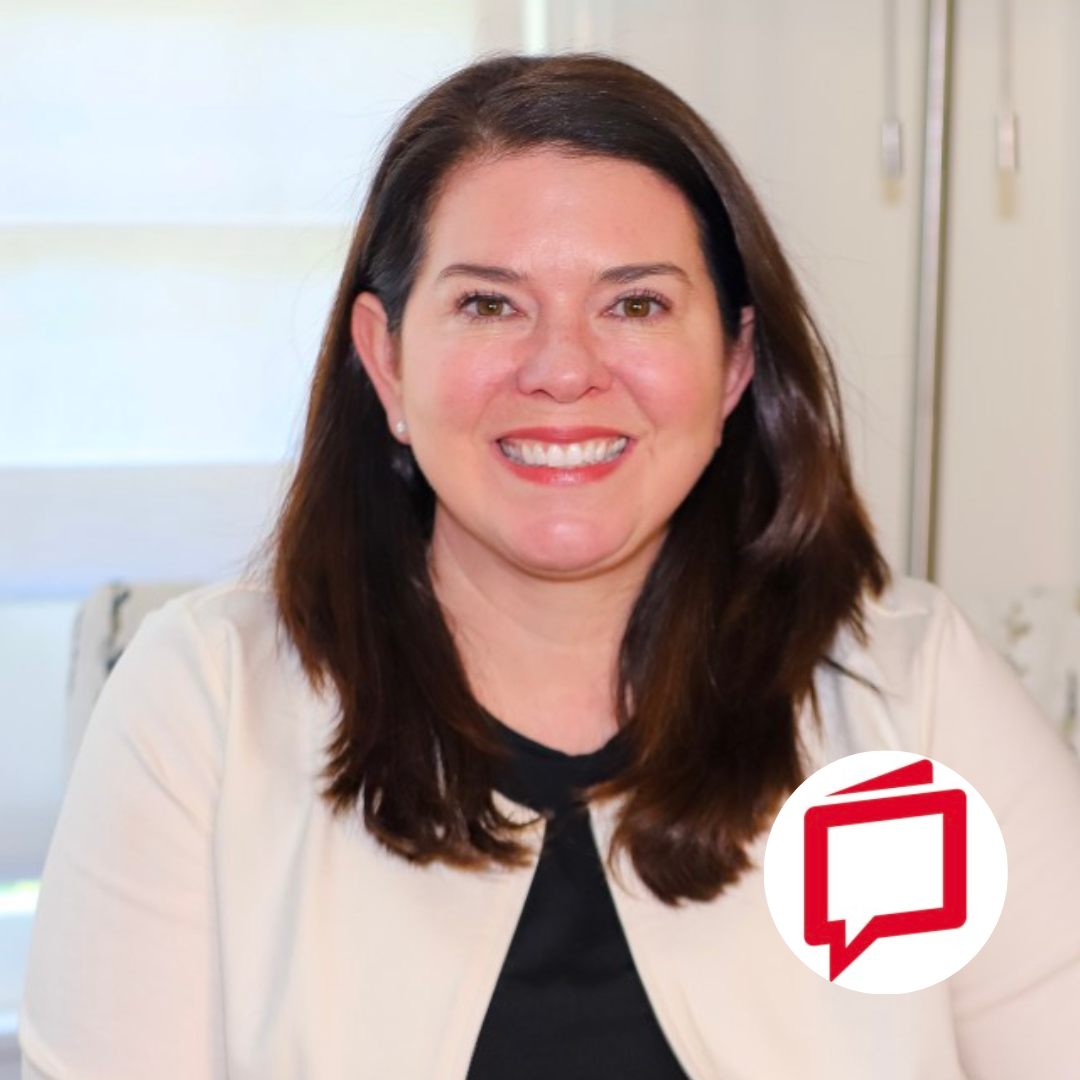 You're in good hands.

Meet Heather Moses, CMO at Allego.
Heather has over 15 years of experience with fast-growing global technology companies, including Nexthink, XebiaLabs and Planon Software. She's built teams, owned go-to-market strategy and execution and helped create, transform and scale new markets.
Before category creation was even a category, Heather and her teams set out without a GPS or even Google tracking - or a map or compass for that matter - into unchartered territories to set innovative products free from a life of boring captivity in a humdrum category.
These creative quests, gave birth to new ideas and product categories, ultimately changing the way things had "always been done" for perpetuity and helping to shape the future in new and exciting ways.

What you can expect from Category Creation Certified
"Heather does a great job of covering an expansive topic from a multitude of perspectives while managing to keep it engaging and entertaining."
Chris Cotton, Product Manager at Ncontracts

What's included when I enroll?


⏰ Get stuck into tailored OnDemand content.
🎬 Expert video tuition from a proven category creation pro.
📜 Coveted certification to show off to your colleagues.
🛠 Access to a bank of industry-standard templates and frameworks.
⏳ Access to the category creation training forever.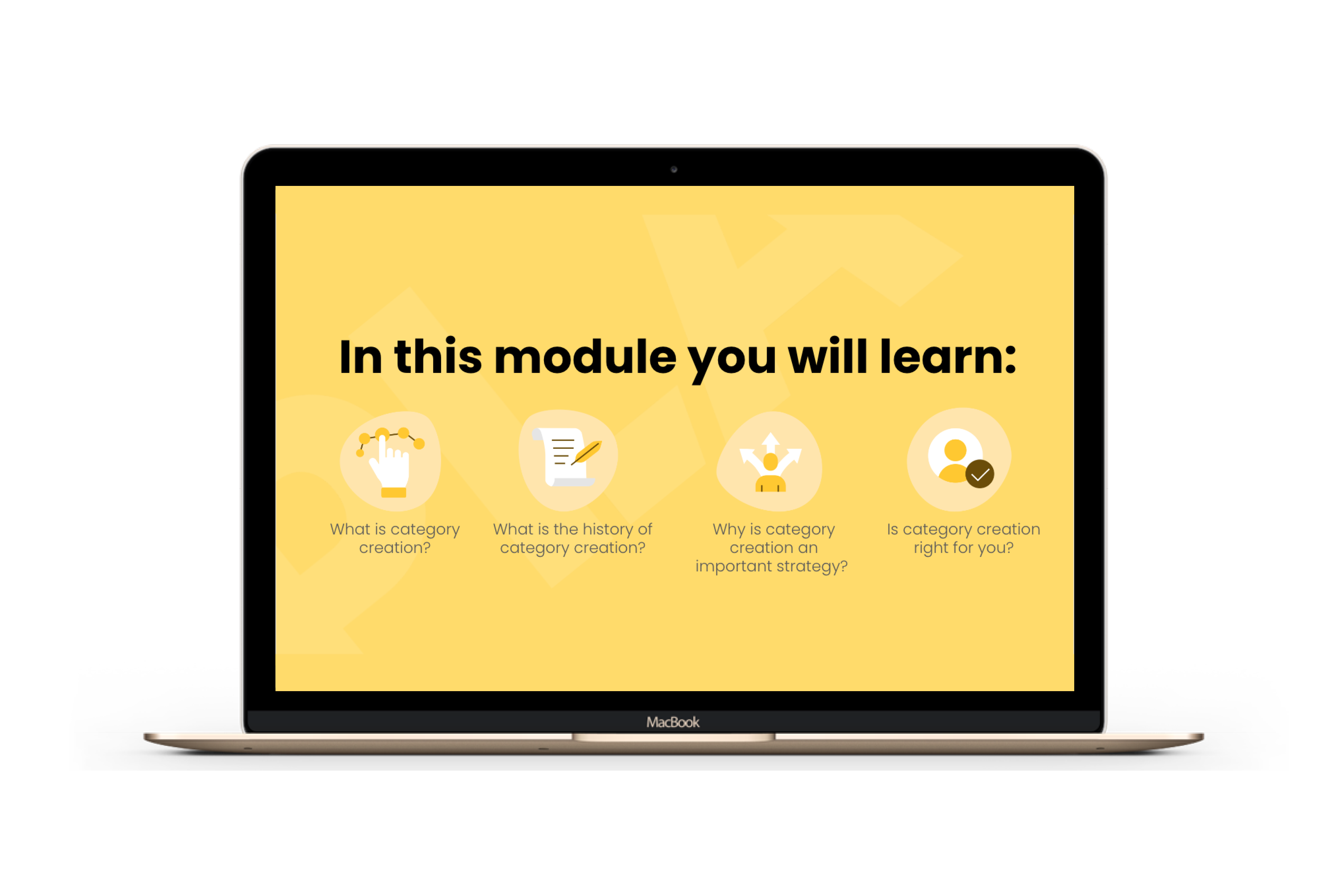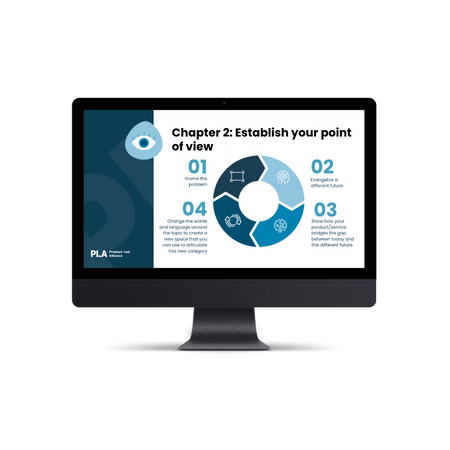 Built with the best and biggest brands.


Category Creation Certified has been vetted, tested and approved by the best in product so you can be sure you're getting gold standard content. 
Learn tactics and proven methodologies to help you cement your place as a proven category creation pro.
By following this course - you'll be able to:
- Understand if it's truly right for your organization. 
- Secure that buy-in from senior leadership and the entire org.
- Set yourself apart in an increasingly noisy market.

FAQs.
Q: Who's this course for?
A: This course is for anyone who wants to embark on a quest to look at marketing in a new and innovative way. From product marketing, messaging and positioning to marketing in general - this course will provide you with a comprehensive set of skills to master category creation.
Q: How does the course work?
A: The course is 100% online and entirely self-paced. Once you enroll, you'll work through the modules in chronological order and be invited to take part in activities. At the end of each module, you'll be presented with mandatory exam questions and if you pass all these, you'll become Catagory Creation Certified!
Q: How long will the course take to complete?
A: The course content, activities, and exams will take approximately just over 3 hours to complete.
Q: What happens if I don't pass the exams?
A: If you fail the first time around you'll be given the option to retake the exam. If you fail the second attempt, unfortunately, it means you won't get the certificate. However, all's not lost, you'll have still learned LOTS and you'll be given access to the course materials for life - so you can brush up on the bits you slipped up on forevermore.
Q: How long will I have access to the course content?
A: For life! One, one-off payment gives you unlimited access to all the course's content.

Unlock an additional 8+ courses 🔓

Access our entire suite of courses, a free in-person event ticket, 450+ hours of strategy content, templates & frameworks, mentorship opportunities, and more when you become a Pro+ Member.

Check out our other courses